About us
The Beginning
Batra Henlay Cables was co-founded in 1986 by Rajesh Batra. Indias 2nd manufacturer and sole provider of wire harnessing solutions to M/S Maruti Udyog Ltd. and primary supplier to Escorts Yamaha Group, as well as a professional drummer and elected President S.G.T.B Khalsa College, Delhi University '79.
Invention
Mr.Batra discovered that wires of FR compound characteristics were very vulnerable to heat and an exceedingly flammable form of wire. In the mean time he realised that even though FRLS compound being used for sheathing purposes (due to its poor electrical and mechanical properties) was less flammable and as a conductor of heat of a lower degree, henceforth hired a team of IIT professionals, and literally created an industry by introducing FRLS wires for insulation purposes.
The Revolution
The invention of FRLS Cable created a new product category that revolutionized the entire nation's electrical industry. Prior to FRLS Cable, most buildings were wired with ordinary insulated grade of PVC compound, the same cable used for electrical household and lamp wire. Their inferior construction and cheap materials restricts long life, safety, resistance to fire & last but not the least anti-simmering of insulation.
The Rise Of Henlay
He chose the name "Batra Henlay Cables" because Henlay Cables, UK was the 1st ever organisation approved by the East India Co. to provide electrical solution to India. It became an immediate hit with consumers. In fact, the name Henlay was so synonymous with high quality and high performance, customers often assumed that any cable they purchase in reputable stores would be Henlay even though there are other cable brands. Therefore Mr.Chaman Lal Batra (founder of Batra Henlay Cables, Grandlay and Skytone) had approached Mr.Henlay at the time they were discontinuing their South Asian operations and managed to convince them to support in providing Mr.Rajesh Batra and his team of experts the entire technical know-how, quality management standards, production process and other systems and policies.
The Legacy
• Batra Group originally founded in 1957 is one of the most eminent groups of Delhi/NCR
• Introduced a trend of Movie Cinema in its era, Batra Cinema running successfully till date since 1982 at Dr. Mukherjee Nagar
• Owns New Friends Colonies largest commercial property by the name Batra Reels Movie Cinema (Formerly known as Grandlay Cinema Complex) and India Mall since 1986, a host to lot of MNC food chains such as Dominos/McDonalds/Pizza Hut/Subway/Nirulas etc
• Batra Henlay Cables launched in 1992 and now one of the Market leaders in the field of electrical multi-stranded wires manufacturing based at Badarpur (New Delhi)
The success of our projects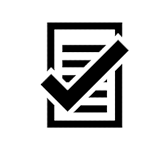 349 PROJECTS COMPLETED IN LAST 2 YEARS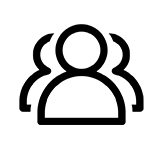 1750 CLIENTS SERVED SO FAR

24 CABLES AND WIRES PRODUCT RANGE